Overview
One-year certificate
September entry date
Notre Dame Campus, Winnipeg
Work Experience
This program usually fills with Manitoba residents. Out-of-province applicants may apply to this program but will only be considered should seats be available three months prior to the program start date.
International applicants please visit Academic Program, Dates and Fees for a listing of programs for international students, current availability and online application instructions.
Description
Previously called Outdoor Power Equipment Technician. This program provides you with strong foundational skills and professional knowledge required as an entry-level technician in the Marine and Powersports industry. After graduating from the Marine and Powersports Technician program you will be prepared to enter an apprenticeship or entry-level position within the industry.
Potential employment opportunities include dealerships, rental agencies, construction companies, marinas, outfitter camps, golf courses, government agencies, and standalone repair facilities.
As a graduate, you will be able to service and repair common types of Marine and Powersports equipment including:
• Motorcycles
• Snowmobiles
• All Terrain Vehicles
• Side by Side Vehicles
• Outboard Motors
• Stern Drives
• Personal Watercraft
• Lawn and Garden Equipment
Training includes professional shop practices, precision measuring, preventative maintenance, diagnostic procedures, and repair procedures. Topics of study include safety, tools, engines, fuel systems, electrical systems, seasonal storage, new vehicle prep, performance, and tuning.
The Marine and Powersports Technician Program would like to recognize the manufacturers who make equipment, technical information, and training available to the program. The support from Yamaha and Polaris enables RRC to offer up to date training on modern equipment.
Students also have an option to receive an endorsement from the Yamaha's Technical Academy and the University of Polaris. The endorsement course available through the program is the Bronze Level course.To successfully complete the Bronze course, the student must pass online tests. These endorsements will help students with employment opportunities.
Training will take place at RRC's Vehicle Technology and Research Centre, an environment that will give you the practical experience required for industry employment. You will also have the opportunity to acquire industry work experience as part of this program.
This is a not an apprenticeship program, but may provide credit transfer opportunities towards apprenticeship. The Government of Manitoba, Entrepreneurship, Training and Trade offers apprenticeship training that combines on-the-job practical skills development with levels of technical training. If you are interested in applying to an apprenticeship program, please visit
https://www.gov.mb.ca/wd/apprenticeship/discover/mbtrades/marineoutequiptech.html
Admission Requirements
Your Academic History
If your academic history includes any of the following, please visit
My Education
for important information: post-secondary studies at an institution other than Red River College Polytechnic; Modified (M), English as an Additional Language (E), or GED high school courses; or home schooling; international secondary (high school) studies.
DOCUMENT SUBMISSION
Upload Through Your Future Student Account

Scan your document(s) and save the file. Ensure you keep your original documents as the College may request to see them at any time.
Go to apply.rrc.ca and log in.
Click on your application, then Supplemental Items & Documents.
If you do not have a Future Student Account or require assistance, please contact our Student Service Centre at 204-632-2327.


Internationally Educated Applicants - visit www.rrc.ca/credentials for credential assessment information.
Submission of required documentation indicating proof of completion of admission requirements is due within 30 days of applying unless otherwise noted in the program's admission requirements.
However, if you apply within 6 weeks of the program start date, admission requirements are due within 5 days of applying.
Regular Admission Requirements
Grade 12
Submit proof of graduation from or enrolment in Grade 12, including one credit in each of the following:

Grade 12 English
Grade 12 Math
Grade 10 Science

If you provide proof of enrolment at time of application, your official final grades indicating successful completion must be submitted by July 15 for fall enrolment or by the deadline specified in your admission letter
If you are required to complete an English language assessment, do not submit your transcripts until requested to do so. See English Language Requirements (ELRs) for more information.
and
English Language Requirements (ELRs)
Answer this question to determine if you meet this program's ELRs:
Have I successfully completed 3 years of full-time high school (secondary) education in Canada, the United States, or an ELR exempt country where English was the language of instruction?

If YES, you meet English language requirements. Apply and then submit your transcripts* for review
or
If NO, submit proof of meeting an ELRs option. If you choose the English language assessment option, review this program's approved assessments and required levels.
or
If you completed all of your education in Canada, the United States, or an ELR exempt country in English but you did not graduate high school, submit your transcripts* for review.

* If your transcripts are from the USA or an ELR exempt country, we will assess an International Credentials Assessment Fee to be paid before your transcripts will be reviewed.
Mature Student Admission Requirements
If you are 19 years of age or older and have been out of high school for a minimum of one year at time of application, and you do not meet the regular admission requirements, you may apply under the Mature Student admission requirements.
Academic Requirement
High school graduation is not required, but you must have successfully completed or be enrolled in:

One credit in each of the following:

Grade 10 English
Grade 10 Math
Grade 10 Science
or

RRC's Academic Foundations program

If you provide proof of enrolment at time of application, your official final grades indicating successful completion must be submitted by July 15 for fall enrolment or by the deadline specified in your admission letter
If you are required to complete an English language assessment, do not submit your transcripts until requested to do so. See English Language Requirements (ELRs) for more information.
and
Meet Regular Admission Requirement 2
English Language Assessments
The College reserves the right to modify this information without notice or prejudice.
ASSESSMENT RESULTS MUST BE DATED NO MORE THAN TWO YEARS PRIOR TO YOUR APPLICATION DATE!
English Language Assessment
Minimum Required Levels
L - Listening, S - Speaking, R - Reading, W - Writing
L
S
R
W
AEPUCE (Academic English Program of University and College Entrance )

Requirement: Submission of a parchment (certificate) indicating successful completion of the AEPUCE program, including language levels achieved if available.

8
7
8
6
CAEL and CAEL Online (Canadian Academic English Language)
60
50
60
50
CLB (LINC) (Canadian Language Benchmark - Language Instruction for Newcomers to Canada)

Canadian Citizens: LINC programs are not available.

8
7
8
6
CanTEST (Canadian Test of English for Scholars and Trainees)

As of October 20, 2021 the RRC CanTEST is no longer offered at RRC Polytechnic. RRC Institutional CanTEST results dated within 2 years of your application date will still be accepted to meet English language proficiency requirements. Please note the Medical Laboratory Sciences (MLS)program requires the Official CanTEST (The RRC Institutional CanTEST will not be accepted)

4.5
4.0
4.5
3.0
Duolingo (Duolingo English Test)

* MINIMUM OVERAL SCORE OF 115 REQUIRED.

There are no minimum required levels for L,S,R,W.

Due to closures related to COVID-19, RRC is temporarily allowing applicants to provide Duolingo English Test results to meet RRC's English language requirements.

Red River College Polytechnic will accept Duolingo assessments up to December 31, 2022.

0*
0*
0*
0*
IELTS - Academic (International English Language Testing System)
6.5
6.0
6.5
5.5
LSI (Language Studies International)
6.5
6.5
6.5
6.5
PTE - Academic Online Assessment (Pearson Test of English)
58
50
58
42
TOEFL-iBT (Test of English as a Foreign Language - internet Based Test)

To meet the needs of students who are unable to take the TOEFL iBT® test at a test center due to public health concerns, ETS is temporarily offering the TOEFL iBT Special Home Edition test in selected areas.

20
18
19
18
Who Should Enrol?
Who Should Enrol?
Are you interested in motorcycles, snowmobiles, side by sides, personal watercraft, or boats? If you are, then this is the course for you! If you want to jump start your career or work on your own toys, this course will provide you with a solid foundation of knowledge and skills. This course serves as a foundation for not only technicians, but service advisors and parts personnel too!
Marine and Powersports Technican work requires good hearing and eyesight, good physical coordination of the whole body, and some strength. You should enjoy working with your hands. Because the work can be intricate, you should have good finger dexterity and be mechanically inclined.
You will need a tolerance for working with grease and oil, and for exposure to various levels of exhaust fumes, dust, and dirt. Reading comprehension as well as oral and written communication is important to successfully complete the program.
Locations, Dates and Fees
Next Estimated Term 1 Start Date (subject to change)
| Location | Start Date | Apply Link |
| --- | --- | --- |
| Notre Dame Campus | Aug 29, 2022 | Apply Now |
Costs (estimates only; subject to change)
1The College requires that students provide their own hand tools for this program. The approximate cost of tools may vary from $750 to $1500 depending on the quality of tools. A recommended list will be provided.
Students may apply for financial assistance through the Manitoba Student Aid program. For general information on applying please call 204-945-6321 or 1-800-204-1685, or visit their website at www.manitobastudentaid.ca, which also includes an online application. For detailed information, please visit one of the RRC Polytech Student Service Centres or call 204-632-2327. Applicants requiring financial assistance should complete their student loan applications well in advance of the class start date.
Red River College Polytechnic is a participating institution in the HigherEdPoints program. Through this program, students are able to convert Aeroplan® Miles and TD Points into funds to help cover their tuition. Family members and friends can also contribute to a student's education by converting their loyalty points - anyone can donate their points to an individual student.
Visit the HigherEdPoints website for more information about the program and/or to set up an account to convert your points.
Courses and Descriptions
ACCR-9003

AC-216 Accreditation for Level 1More Information

(No description available at this time)
AUTO-1176

Advanced Engine RepairMore Information

The Advanced Engine Repair course is designed to provide students with an in-depth knowledge of the operation and repair of the internal combustion engine. The course will cover engine diagnosis and repair, cooling and lubrication systems, engine disassembly and reassembly, as well as the replacement of timing belts and chains.
AUTO-1279

Service AdvisorMore Information

This course is designed to introduce the students to the role of the Service Advisor in the Transportation industry.
COMM-1173

Communication Strategies

RPL

More Information

Everyone communicates, but are they doing it well? Communicative competence takes practice and self-awareness. By developing their communication skills, the student will improve their interpersonal ability, intercultural competence, and digital fluency to prepare the student for success in the workplace. In Communication Strategies, the student will learn through discovery and project-based activities to practice approaching situations critically and collaboratively. The strategies the student will gain in this course will be useful throughout their program and in their chosen industry.

FIEL-1279

Service Advisor Field ExperienceMore Information

(No description available at this time)
FIEL-2000

Field ExperienceMore Information

(No description available at this time)
HETC-1174

Engine ManagementMore Information

This course is designed to familiarize the student with primary diesel fuel system components on mobile equipment. Course material will cover the characteristics of fuels and how each component functions under various operating conditions. Safe handling of fuels along with testing, diagnosing, and servicing of components will also be covered in a shop environment.
HETC-1175

Diesel Engine OverhaulMore Information

This course will allow students to demonstrate the knowledge and skill necessary to overhaul a diesel engine,components or subassemblies.This is a hands-on course that allows students the time to become proficient in the use of tools, manuals and measuring equipment, while following OEM overhaul procedures.
MARP-1010

Product Familiarization and Trade Related DocumentsMore Information

This course is designed for students to familiarize themselves with marine and powersports products. They will learn about the product groups, manufacturers, and models. Safe product handling and vehicle controls will be demonstrated. Students will learn how to utilize trade documentation including parts diagrams, service manuals, work orders, and service bulletins. Students will learn to locate and interpret serial and model numbers.
MARP-1011

Unit Assembly and Seasonal StorageMore Information

This course will enable students to receive and handle crated units. They will learn the importance of proper unit assembly and pre-delivery inspections. Seasonal storage procedures and freeze protection will be performed on equipment and respective trailers. Students will demonstrate proper cleaning and shrink-wrapping techniques of boats and personal watercraft.
MARP-1012

Fuel SystemsMore Information

This course is designed for students to learn basic carburetion theory of operation. Students will learn to identify major carburetor components and circuits as well as be able understand the different fuel supply system components and explain their operation. They will learn about gasoline and fuel system safety, and practice carburetor cleaning, adjusting, and maintenance. An introduction to electronic fuel injection will also be discussed.
MARP-1013

Primary DrivesMore Information

This course is designed to provide students with the principles of primary drive systems. Belt, chain, gear, and hydraulic drives will be discussed. Driveline adjustments and maintenance will be performed. Continuously variable transmission operation and common clutches will be explained. Gear ratio and torque multiplication calculations will be practiced.
MARP-1014

Suspension, Steering and BrakesMore Information

This course will cover the inspection, diagnosis, repair and maintenance of various steering, suspension systems and components. Steering alignments will be performed. Suspension system inspections and adjustments will be demonstrated. Procedures used to adjust, diagnose, repair and replace braking system components are also covered. A thorough review of math calculations will be included as well as Pascal's law of hydraulic fluids.
MARP-1015

Wheels, Tires and Equipment MaintenanceMore Information

This course is designed to provide students with knowledge about tires when working with motorcycle, ATVs, and related trailers. Beginning with terminology and safe work practices, the course covers tire codes and sidewall markings as well as the tools and equipment related to tires and wheels. Tire changing, balancing, and repair will be practiced. Rationale for scheduled maintenance items will be discussed. Locating manufacturer maintenance tables will be performed. Maintenance on various equipment types will be demonstrated.
MARP-1173

Lawn and GardenMore Information

This course is designed to provide knowledge on the maintenance and repair of lawn and garden equipment including lawn mowers, snowblowers, garden tractors, chainsaws, and other hand held gasoline powered equipment. Safe handling and operation of equipment will be demonstrated; diagnosing and correcting problems in the ignition system, fuel system, and drive system will be practiced; blade and chain sharpening will be practiced.
MARP-1178

Powersports Performance and TuningMore Information

This course is designed for performance minded students. Engine modifications for increased power output will be discussed as well as turbo and supercharger operation. Fuel system mapping and carburetor tuning will be demonstrated utilizing our Dynojet 250ix motorcycle/ATV dynamometer. Continuously variable transmission tuning and marine propping theory will be provided.
MATH-1196

MathMore Information

This course is designed to provide students with the knowledge and skills to use mathematics with precision, resourcefulness and confidence as it applies to the automotive service trade. Beginning with a review of basic mathematical operations, this course of study will progress towards the more advanced mathematical topic areas that an automotive service technician needs to work with in order to perform the tasks of the trade in an effective and accurate fashion.
SAFE-1028

WHMISMore Information

The Workplace Hazardous Materials System (WHMIS) is a system for ensuring that important information about hazardous products is communicated where products are used, stored and handled. This course provides Information necessary to understand and interpret information about hazardous products, including pictograms (symbols), labels and Safety Data Sheets.
SAFE-1033

Shop Safety and ToolsMore Information

This course will provide students with the knowledge and hands-on skills that are required to safely and effectively use hand and power tools, shop equipment, and fasteners. Safe vehicle hoisting and jacking will be taught. Instruction will include basic shop operations and the use of the measuring tools and metal fabrication tools that are used to cut, drill and tap metal. The use of V.I.N. numbers, service information, and the preparation of trade related documents may also be covered.
SCIE-1023

ScienceMore Information

This course is designed to provide students with knowledge about the basic scientific principles on which the mechanical, hydraulic and electrical systems of the automobile are based. Matter and energy, heat and thermodynamics, metallurgy, simple machines, basic hydraulics, basic electricity and basic engine fundamentals and engine performance calculations are the areas that will be covered in this course.
SEMR-9209

General Safety TrainingMore Information

This General Safety Training (GST) teaches basic general safety content to arm students with the core information necessary for them to protect themselves in workplaces on all descriptions. Although some examples may consider Manitoba legislation, this course has been developed by occupational safety and health professionals using generic information that is not provincially specific.
TRAN-1003

Electrical FoundationsMore Information

This course is designed to provide foundational knowledge of relevant electrical principles and ideas used on modern vehicles and equipment. The course will look at terminology, design, and components used in electrical circuits. Series and parallel circuits, diagnostic test equipment usage, schematics, symbols, and theory and maintenance of batteries will be covered.
TRAN-1028

Engine FundamentalsMore Information

This course will enable students to develop the necessary skills to distinguish between a four-cycle and two-cycle engine, and perform common engine calculations like displacement and compression ratio. Students will be able to identify engine components and their function, and maintenance requirements and relationship to engine operation. Shop activities will allow students to demonstrate proper procedures for measurement, diagnosis, and repair of internal combustion engines. Lubrication, cooling, intake, and exhaust systems will be discussed.
TRAN-2003

Electrical SystemsMore Information

This course is a continuation of TRAN-1003 Electrical Fundamentals. This course is designed to provide students with fundamental knowledge of vehicle and equipment electrical systems. An introduction to starting, charging, and ignition systems will be covered. The diagnosis and repair of these systems and circuits using tools, schematics, and service information will be practiced.
Computer/Laptop Requirements
Online learning is a critical component of course delivery in all Red River College programs. To ensure each student has the tools they need to achieve their academic goals, all Red River College students require, at minimum:
1. Off-campus access to a current computer with a webcam
2. A high speed internet connection
• Recommended minimum speed: 10 mbps for download, 3 mbps for upload
• Slower internet connection speeds may result in audio and video issues. Please keep in mind that if others in your home are using the same internet connection at the same time as you are, you may also experience audio and video issues.
• Please refer to https://www.rrc.ca/future-students/computer-requirements/ for further information on Computer Requirements for Students.
Please note that any anticipated costs are not included in Books and Supplies estimates.
Recognition of Prior Learning
Recognition of Prior Learning (RPL) is a process which documents and compares an individual's prior learning gained from prior education, work and life experiences and personal study to the learning outcomes in College courses/programs. For more information, please visit www.rrc.ca/rpl.
Other Information
Reasons to Choose the Marine and Powersports Technician Program
Manufacturer-supported training programs provide the opportunity to be ready to work on major brands.
Our industry relationships ensure you'll receive hands-on training using state-of-the-industry technology and equipment in our labs.
Our Instructors are from the industry with extensive real world experience.
Focus on career-specific training to graduate quickly with skills that prepare you for a career.
More information:
Partnerships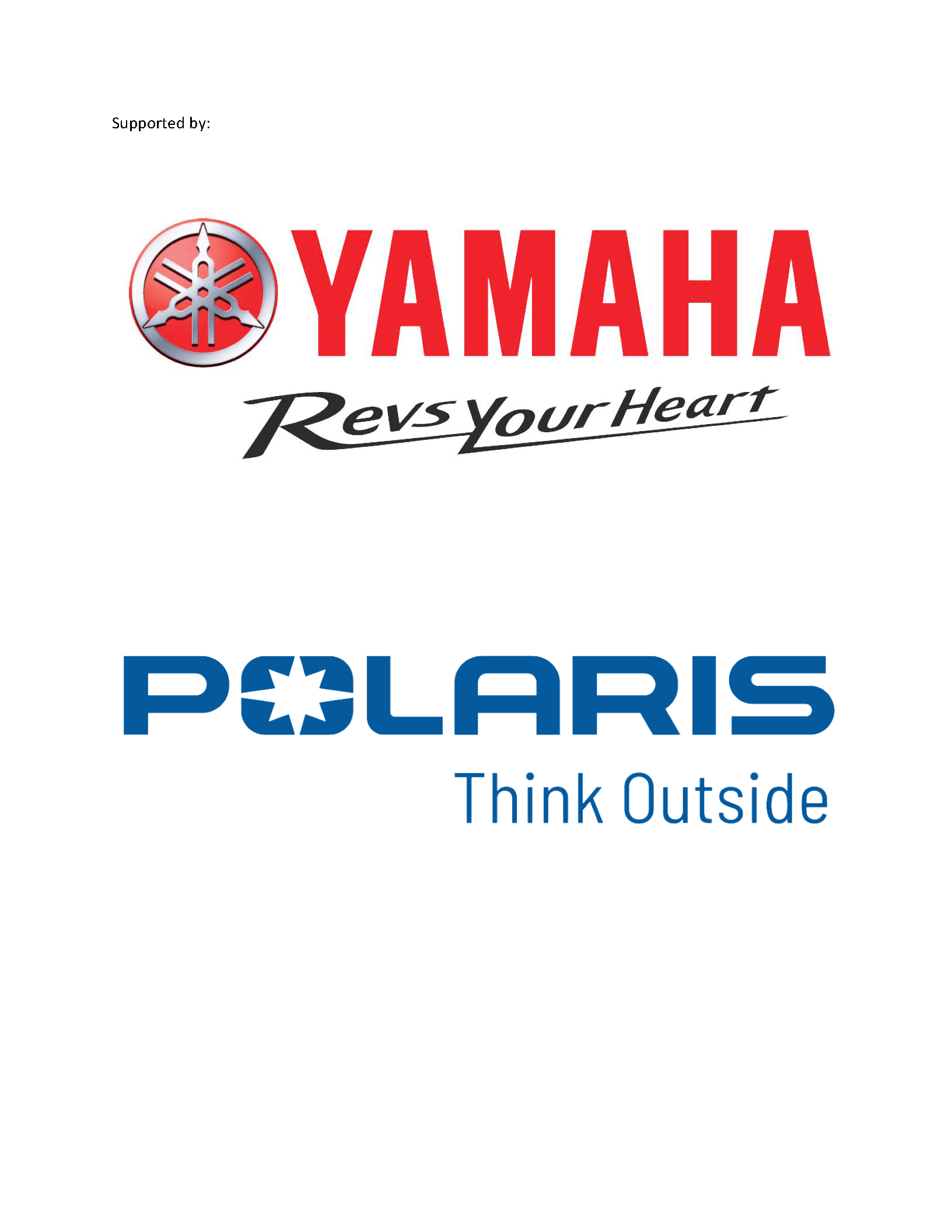 Graduate Employment Report
Red River College Polytechnic surveys its graduates on an annual basis to collect data related to the graduates' employment status, salary, occupation and skill use. In addition, graduates are asked to indicate their level of satisfaction regarding the education they received at Red River College Polytechnic.
Visit www.rrc.ca/numbers/reports/graduate-satisfaction for graduate satisfaction and employment reports.
Employment Potential
Graduates of this program have found employment in dealerships, rental agencies, construction companies, marinas, outfitter camps, golf courses, government agencies, and standalone repair facilities.
Graduates who have entered apprenticeship programs and reached the journeyperson level work as:
Journeyperson Technicians
Shop Foremans
Service Advisors
Service Managers
Parts Advisors
Parts Managers
Technical Specialists
Manufacturer Representatives
Contact Information
Contact Information
For general information about this program or how to apply, contact Enrolment Services at 204-632-2327.
For detailed program information please contact:
Dustin Blackwell
Program Coordinator
1-204-697-5948
College Support Services
Red River College Polytechnic is committed to student success and provides valuable support services to assist in helping students make the most of their time at RRC Polytech.
Visit www.rrc.ca/supports for more information.
Academic Advising Service
Our academic advising service can provide information about our full-time programs, explain program admission requirements, and help you select the right program to meet your career and academic goals. We can also connect you with helpful people, resources, and supports.